Happy Holidays! 2022 is almost wrapped up!
Happy Holidays! 2022 is almost wrapped up!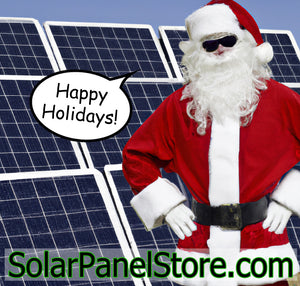 Dear valued customers and partners,
As the holiday season approaches, we at SolarPanelStore.com would like to take a moment to thank you for your support throughout the year. It has been a challenging year for everyone, but we are grateful to have had the opportunity to continue serving you and helping you make the switch to renewable energy.
Renewable energy is more important now than ever before. As we work to combat climate change and protect our planet for future generations, the shift to clean, sustainable sources of energy is crucial. Solar panels are a key part of this transition, providing a reliable and renewable source of power that can help reduce our reliance on fossil fuels.
We are truly grateful to have such wonderful customers and partners who share our commitment to a better, more sustainable future. Your support and partnership have been invaluable, and we look forward to continuing to work together in the coming year.
From all of us at SolarPanelStore.com, we wish you a happy holiday season and a prosperous new year. Thank you for choosing us as your partner in the transition to renewable energy.
Sincerely, Loren and Dan (Team SolarPanelStore.com)